Granite and Quartz worktops supplied in Sussex
As an independent local business, Chandler Stoneworks take pride in providing expertly installed stunning stone floors and surfaces at a competitive rate. With over 10 years' experience providing beautiful stonework kitchens, bathrooms and more throughout the South East including the area of Sussex and further afield where necessary, have confidence in the professional skills of our team of customer service staff and stone masons.
With a huge selection of stone materials available our professional stone masons have extensive experience creating the very best stonework surfaces and flooring to ensure that your new kitchen is something to be proud of. We provide a service tailored to your individual needs and we work with you through every step of the process from the initial templating to the completed installation to ensure complete satisfaction.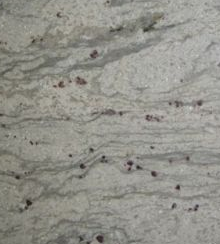 Working swiftly on a 7-10 day turnover from the first stages of the process to completion of any given project, our stone masons have experience working with a range of materials including limestone, slate, quartz composite and more. With the help of our professional stone masons you're sure to find the perfect material for your ideal kitchen or bathroom.
Plus Chandler Stoneworks also provide a project management service that includes a full templating and fitting service so that we can ensure that you make the best use of the space available when designing and fitting your new kitchen.
We offer tailor made flooring and surfaces as well as smaller, personalised gifts such as made-to-measure pastry boards, chopping boards and pizza stones for your kitchen. Our cleaning care-kits and maintenance products ensure that your new worktop or kitchen surface remains in top condition.
Whether you are looking for a full kitchen or bathroom renovation or you are looking for more information about the range of beautiful stone work worktops we provide to homes in Sussex, please do not hesitate to get in contact with the team at Chandler Stoneworks today. Give us a call on 01903 885941 or email us at sales@chandlerstoneworks.co.uk and we will get back to you as soon as possible.
Open Monday to Friday from 9:30am-4:30pm and on Saturdays by appointment only we happily welcome all visitors to our showroom. Please give us a call to let us know you're coming beforehand so that there will be a member of the team on hand to greet you when you arrive. We look forward to hearing from you.
Get your free, no obligation quote today