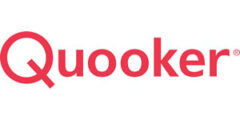 Here at Chandler Stoneworks, we take great pride in our position as one of the UK's leading suppliers of Quooker boiling water taps.
Offering a premium look with a cutting-edge design, investing in a Quooker tap is an ideal way of giving your home a modern look and feel. Providing a complete replacement for kettles, the innovative technology these taps are designed on guarantee temperatures of 100oC, saving both space and time in the kitchen.
Available in a variety of models, our team can help you find the best Quooker boiling water taps for your exact circumstances. Simply contact us today to get started.
Introducing the Quooker Boiling Water Tap
Defined as 'the tap that does it all', Quooker taps are fast becoming one of the most popular kitchen products in and around Europe.
With more than one million currently in use, these taps help streamline your time in the kitchen, providing your home with a number of benefits. Among many others, these typically include:
Safety. Thanks to Quooker's innovative technology, it is impossible to accidentally turn the boiling water on and unintentionally burn yourself.
Energy Efficient. When combined with a Quooker COMBI tank, the dual feed this provides uses 50% less energy than a household boiler.
Water Efficient. Avoiding the need for a kettle, Quooker taps allow you to only use the total amount of water you actually need.
Space-Saving. Kettles can take up a lot of room so investing in a Quooker tap could save precious space on your worktop.
Versatile. Whether used for coffee, tea, blanching vegetables or sterilising baby bottles, Quooker taps can be used for a huge number of kitchen jobs.
Tasty. Featuring an active HiTAC carbon filter and water tank maintained at 110oC, this helps ensure all the water released is both purified and kept constantly fresh.
Time- Saving. Rather than kicking your heels waiting for the kettle to boil, Quooker taps are instant, saving you time to do other things.
Browse The Collection
With a wide range of colours, styles and designs to choose between, we make it easy for you to find a look that is perfect for your kitchen. What's more, a variety of these models also come with many additional features, like sparkling water capabilities, so you can really customise your Quooker boiling water tap to function exactly as you want it to.
Contact Us
For further advice or information on our range of Quooker taps, please do not hesitate to contact us at your earliest convenience.
With more than a decades' worth of experience behind us, our team at Chandler Stoneworks have served a number of clients throughout Southern England over the years and are proud to be members of the Guild of Master Craftsmen.
So, to receive a free, no obligation estimate for the installation of a Quooker tap at your home or property, please get in touch.